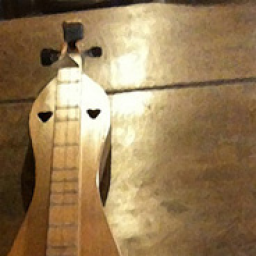 Friday July 26 2019, 2:30 PM
@ St. Thomas Episcopal Church, 301 St. Thomas Rd.,...
Attendees: @Carolyn Bausinger, @Bob, @Linda Boies, @Colleen Hailey
July 26 - 27 — Join us for two days of mountain dulcimer workshops in the peaceful Amish countryside. Instructors will be Nina Zanetti, Bill Collins, Wendy Songe, Dave Haas, Butch Ross, and Judy and Kirk House.
For the first time, we are also offering two fingerstyle acoustic guitar workshops with Andy Fox. He will teach two of his own compositions, While You Were Sleeping and Red Dress, on Friday evening, and will cover the music of Michael Hedges on Saturday afternoon. Our website, DutchlandDulcimers.org, has links to all the music Andy will cover in his workshops.
Vendors this year include dulcimer luthiers Bear Meadow, Bernd Kraus, Bob Gerard, Divergent Lutherie, and Vermont Wood'n Sounds, along with guitar luthier Oracle Guitars.
The building is fully handicap-accessible. And we have a limited number of loaner instruments available for beginners. Please let us know in advance if you need to borrow an instrument.
3 workshops on Friday, July 26, beginning at 2:30 pm; 4 workshops on Saturday, July 27, beginning at 8:30 am.
Registration is $10 for Friday and $15 for Saturday. If registering after July 15, the registration fee is an additional $5 per day.. Children 18 and under are free, but will need to pay for workshops and meals.
Workshops are $15 each, payable to the instructors.
Friday dinner and Saturday lunch are available if your order is received before July 20…see registration form for more information.
There will be an instructors' concert during lunch on Saturday, and a community concert on Saturday evening. 
To register, please visit our NEW website: http://www.DutchlandDulcimers.org, which has all Gathering information online, and where you can download and print the registration form and workshop list.
If you have questions, please contact Jeff Hamilton at lancmdplayers@gmail.com or call 717-419-1152.