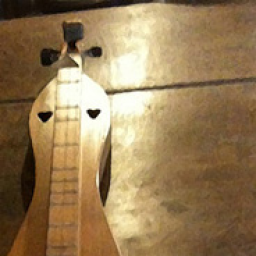 Friday July 10 2020, 2:30 PM
@ Online via ZOOM
Attendees: @Dusty Turtle
July 10-11 — Join us for two days of online mountain dulcimer workshops this summer. Instructors will be Aubrey Atwater, Elwood Donnelly, Joe Collins, Susan Trump, Laurie Alsobrook, Bill Collins, Butch Ross, Judy and Kirk House, and Andy Fox.
In addition to standard mountain dulcimer workshops for every playing level, we are also offering both beginning and intermediate bass dulcimer workshops (with Kirk House), two ukulele workshops (with Butch Ross), and two acoustic finger style guitar workshops (with Andy Fox).
Although originally scheduled to take place in Lancaster, PA,  we have decided it is just too risky to host the event locally this year. It would be terrible to risk exposing anyone to COVID-19.  What we are doing, instead, is to move the entire Gathering online, via ZOOM. The instructors are all willing to work with us, and this is probably the best way to make a difficult situation as enjoyable and worthwhile as possible.  Happily, this will open up the Gathering to folks from across the country and around the world! 
3 workshops on Friday, July 10, beginning at 2:30 pm; 4 workshops on Saturday, July 11, beginning at 8:30 am. All times listed are Eastern Daylight Savings Time.
Registration is $5 for the event, no matter how many workshops you take. Each workshop is $10. All fees must be paid in advance, and not later than June 30, 2020. The entire workshop fee you pay will go to the instructors. 
To register, please visit our club website:  http://www.DutchlandDulcimers.org , which has all Gathering information online, and where you can download and print the registration form and workshop list.
If you have questions, please contact Jeff Hamilton at lancmdplayers@gmail.com or call 717-419-1152.