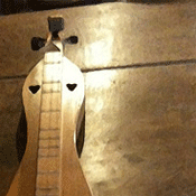 Location:
Location: venice, florida
Country: usa

@jazzc
• 2 months ago • comments: 0
Posted a response to
"Wanted to Buy - McSpadden"
:
"I have a McSpadden FM12W, made in 1999 by Larry McSpadden.  I am asking $175. plus shipping. It is in mint condition. Does not have a case."