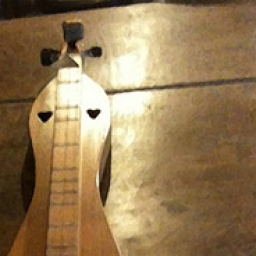 Thursday November 15 2018, 8:45 AM
@ Unicoi State Park, Helen, GA USA
Attendees: @Kat Vallish, @LeonM, @Geckostar97, @Paddle Whisp
We are excited to announce the 30th Anniversary of the North Georgia Foothills Dulcimer Association Fall Dulcimer Festival at Unicoi State Park in Helen, GA Thursday, November 15 - Sunday, November 18, 2018.  We are in the planning stages at this point, but are putting together a stellar line up of workshops in Mountain Dulcimer, Hammered Dulcimer, with a workshop or two in other instruments.  There will be an Early Bird Jam on Wednesday night and jams going in various locations in the lodge through the long weekend.  Since this is our 30th Anniversary, this event will fill up fast.  Registration starts September 1 at ngfda.org.
This event is organized and hosted by the North Georgia Foothills Dulcimer Association.  We pretty much take over the lodge.  All classes, nightly Instructor/Performer Concerts, and jams are held at the lodge. 
Accomodations:  Unicoi Lodge, 706-878-2201.  Cabins, Cottages, RV and Campsites available at Unicoi Sate Park through the http://gastateparks.org/Reservations  website.  There are also hotels/motels just down the hill in Helen.  
This is a great event for all ages and levels of play.  If you have questions about this event, feel free to contact NGFDA Fall Festival Event Director, Pam Deemer at pdeemer@gmail.com or 404-550-0699.  We will also post updates of this event on our facebook page.