New Wood Seller with Gorgeous Wood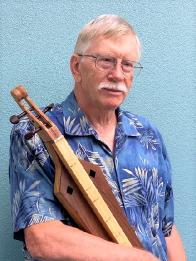 09/29/17 10:31:24PM
@ken-hulme
Early this month, I received a blind e-mail from a pre-cut wood seller out in Oregon who is trying to expand his market and somehow got my address...   I checked out his website, and he has some absolutely gorgeous wood sets for dulcimer, guitars and more!

Anyway, simultaneously I got an email from a builder in the Lyre group which I follow, lamenting his search for seriously wide (8-9") thin (1/4" or less) long (33-36" soundboard wood for Lyres.

I contacted Kevin, out in Oregon and suggested that here was another potential market.  We went back and forth a couple times so he understood what Lyres are, and the both thick (1") carved bodies and thin (sub-1/4") soundboards involved.  Next thing I know he's asking for my street address and says he'll send me some "samples" of the Lyre Sets we were talking about.

That was the day before we left for Iceland/Scotland, and I told him so, and told him I'd let him know when we got back.  I did, and he sent out the "sample" last week, which arrived today.

Imagine my surprise at receiving a 22 pound sample box!!!  I was expecting a half dozen 6x6 squares or something!  Not one, but two Lyre Sets, one in Maple and one in Myrtle, along with wide/thin planks of Port Orford Cedar as additional short soundboards, and a sample marked "typical maple" which is some of the most beautiful Tiger Stripe I've ever seen!  There's enough wood here to build two Lyres, plus probably enough to make a narrow traditional dulcimer!!
If you want some gorgeous wood for your next build, and want to work with a logger/sawyer/ finished board seller that is more than willing to work with you, contact

Kevin Connor at
woodfromthewest.com