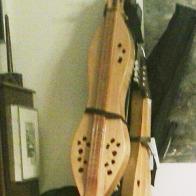 01/31/14 10:47:15AM
@marg
Members from a certain area, how would we find out who they are?
I was looking on the Members section and first let me say, it was so nice to see so many new members. I started going through them to see who they are and where they were from and what led them to FOTMD. It always so nice to find someone near me.
That led me to try and see if I could just find members from certain areas.
Is there a way to type in an area and have the members from that area listed? It would be helpful for any new members, any members traveling or just any members.
Any ideas?