Show Us Your Pets!
OFF TOPIC discussions
Here is Lacey on her 18th birthday. She used to be a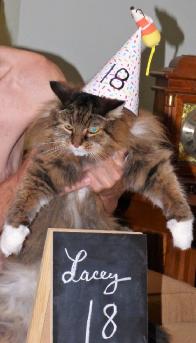 big fan of my dulcimer playing but is mostly deaf now. She is still pretty active - likes to watch the leaves falling and the birds at the feeder. She can't jump like she used to and here is a picture of her using the steps I made for her so she can get up on the bed.