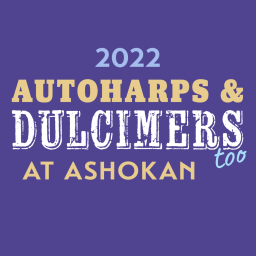 Friday May 13 2022, 3:00 PM
@ The Ashokan Center 477 Beaverkill Rd. Olivebridge, NY 12461
Autoharp, Hammered and Mountain dulcimers come together for a weekend retreat of learning, playing and singing.
Join as hosts Anne Dilker and Norm Williams welcome a perfect trifecta of talented teachers: Stephen Seifert, Will Smith, and Rick Thum .
And of course, Rich Kuklentz will return with the always popular Rise Up Singing sessions.

A limited number of loaner instruments will be available and other instruments are always welcome. Come join us for a weekend of workshops, singing, and jamming. All instruments welcome!
https://ashokancenter.org/product/autoharps-dulcimers-too-2022/ at the https://ashokancenter.org/