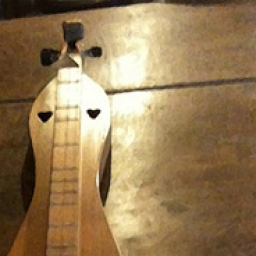 Sunday June 25 2017, 5:00 PM
@ Bardstown, Kentucky
Attendees: @Jan Potts, @janjan, @Kandee, @Rich Towsley, @Frank Ross
KENTUCKY MUSIC WEEK offers the largest and best variety of instructors in Mountain Dulcimer of any event for a wonderful week of classes, JAMS, instructor concerts, open stage opportunities, Kids Camp, and so much more in one of the most beautiful small towns in America - Bardstown, Kentucky.  Every level is covered from beginning beginner to master class advanced, with rental instruments available.  Although our primary focus is Mountain Dulcimer, we also offer a variety of other instruments including Bowed Dulcimer with Ken Bloom, Hammered Dulcimer, Ukulele, Autoharp, Banjo, Fiddle, Guitar, and more, a full range of vocal classes, old-time dance classes, craft and fine art classes,  
KMW's Schedule allows you to choose up to 5 classes a day and you are not limited to just one primary instructor for the week.  You make your own schedule of classes, then follow that schedule throughout the week.  That allows you to take from up to five instructors during the week PLUS afternoon (free), one-time workshops on a variety of topics including Physical Therapy for the Musician, Banjammer, Shape Note Singing, and many more.  These one-time workshops let you try something without signing up for the entire week!
We also have the lowest cost of any of the week-long camps!  4 or 5 classes a day for the entire week costs $285.00.  3 classes a day for the entire week costs $250.00.  1 or 2 classes a day for the entire week costs $210.00.  All include the evening activities, jams and all extras!  Please visit our web site for detailed information about lodging, food, etc.  www.kentuckymusicweek.com.
MOUNTAIN DULCIMER INSTRUCTORS this year include:  Janita Baker, Ken Bloom, Sue Carpenter, Bill Collins, Sam Edelston, Mark Gilston, Tull Glazener, Dana Gruber, Dave Haas, Lorinda Jones, John Keane, Karen Keane, Erin Mae, Anne Lough, Aaron O'Rourke, Debbie Porter, Kevin Roth, Stephen Seifert, Susan Trump, Hunter Walker, Pam Weeks, and Nina Zanetti.  Over 50 instructors will be teaching during KMW.  For the complete list please visit our web site.
For a full list of all classes (over 200 choices) and instructors, special events, theme days, lodging, food, and more, please visit our web site:  www.kentuckymusicweek.com.