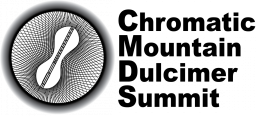 Saturday July 24 2021, 10:00 AM
@ Zoom
Attendees: @Sam Edelston
At last - an event specifically for chromatic dulcimer players! It's a full day featuring Erin Mae, Larry Conger, Sam Edelston, Stephen Seifert, and current National Champion Grant Olson.
Five workshop sessions, plus an opening forum moderated by Steve Eulberg and a mid-day roundtable moderated by Ashley Ernst of Dulcimer Players News, and an end-of-day concert by the five instructors. Everything will be done on Zoom.
Dulcimer builders will be represented, too: Folkcraft, McSpadden, and Terry McCafferty.
Go to https://www.thechromaticsummit.com/ for full details.
Use coupon code TheSummit2105 for a $15 discount.