Because I'm not right there with you, it's hard for me to tell exactly where/what you are doing that is the trouble here. So I'm going to make a list of things that you can check one at a time so we can eliminate things systematically and figure out what the issue is for you:
1) I assume you know when you are logged in on fotmd - you see your name in the top right corner of every page. If not logged in, you won't see the Plus+ sign button to add a discussion anywhere.
2) I see you are able to make a post in a Forum discussion, as you did here.  I'm thinking that your issue is not in making a post in an existing discussion, but rather in creating a NEW discussion, is that correct?
3) If #2 is correct and you are logged in but not seeing a PLUS button to add a discussion, then usually that is caused by the following:
To make a post in or to add a discussion in a GROUP, you have to first JOIN the group and be a member. If you are not a member of the group, then you can see only the first post of every group discussion, but you can't see all the responses, you can't make a post there, you can't comment on the Group's comment wall, and you can't create a new discussion in the group.
There is the general site Forum area with subjects and discussions, and then there are special interest Groups on fotmd, and every group has its own discussion forum. To make posts and discussions in the site's Forums, you only have to be a fotmd member and be logged in. To participate and create posts/discussions in Groups here, you have to first join that group by clicking the Join Group button on the group's home page.
Tell me an exact URL page where you are having this problem where you don't see where to click the + button to create a new discussion thread.  If it's in a Group, then you probably haven't joined the group yet and you won't HAVE a + button to click.
4) sometimes on mobile devices (which have smaller screens than desktops and laptops), it helps to flip the device to the horizontal screen mode . Try that first, sometimes a very narrow vertical mobile screen will cut off things so they're hard to see. Tablets and phones will have a mobile menu for navigating instead of links all lined up along the top of the page. Mobile versions of a site look different than the desktop/laptop versions. Are you using the mobile menu at top left of your device screen?  It's called a 'hamburger' menu icon and looks like one of these: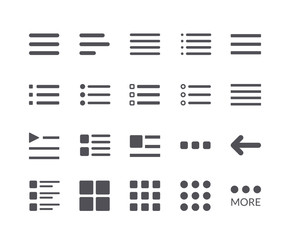 The drop down choices in a site's mobile menu can be a long list, and often people don't realize they need to scroll all the way down that dropdown menu to see the options they're looking for. Is this maybe the problem?
Can you go through items 1-4 above and let me know if they apply? That could narrow things down for us in trying to solve the mystery quickly for you.   :)
--
Site Owner

Those irritated by grain of sand best avoid beach.
-Strumelia proverb c.1990