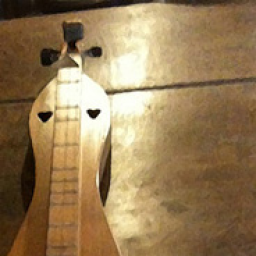 Thursday May 16 2019, 2:00 PM
@ Berea College, Berea, KY
Attendees: @Dan, @David Bennett, @Slate Creek Dulcimers, @Robin Thompson, @Ken Hulme, @John C. Knopf, @dulcinina, @haydee025, @sbarnett524, @jcurtis55, @Glenda Hubbard, @Ballad Gal, @tndulcimer, @Parker Buckley, @Lois Sprengnether Keel
BEREA TRADITIONAL DULCIMER GATHERING
May 16 – 19, 2019
Berea College, KY
Welcoming folks interested in learning dulcimer history and traditional playing styles..
* Emphasis on traditional dulcimer history and playing
* Emphasis on  noter & drone, fingerdancing andr bowing
* Emphasis on modes in DAA, Ddd, DAC, DAG or equivalent tunings as necessary
* All skill levels
* Experienced and knowledgeable players will mentor and teach folks in these areas. 
* No attendance fee
* Attendees get a free noter and quill
MEALS AND LODGING
Attendees stay at a residence hall on the Berea College campus in downtown Berea, KY. Bring your own bed linen, pillow and toiletries including a towel. COST: $25 per night.
Campus Dining Services All You Can Eat 3-meal/day plan: $20-23 per day. 
ACTIVITIES
* DAILY TOPIC – lecture or playing lesson on some aspect of traditional dulcimers or dulcimer history.
* DAILY TOUR -- historically important dulcimer-related locations, museum collections, etc. Tours are by carpool.
* Builders/Historic displays/Traditional Vendors – no charge for space 
* Playing individually or in small groups, whenever and wherever 
* Open Mic Night
GENERAL SCHEDULE
Laid back, relaxed:
* Morning topic, afternoon tour
* Morning tour, afternoon topic
* Playing in small groups when/wherever
Please check out our website: http://www.dulcimore.com/berea/berea_home.html
Topics and Tours TBA...