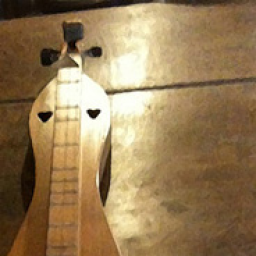 Sunday December 1 2019, 5:00 AM
@ Online
Attendees: @Robin Thompson, @Gordon Hardy, @Ken Longfield, @Glenda Hubbard, @JenniferC, @Salt Springs, @Jud Barry
Musical Advent/Christmas Calendar 2019
It will be posted here daily for you to open one door after the other...day by day...until New Year's Eve and most probably in addition until Three Kings Day!
Please find following the shareable link to the additional calendar for January 1-6, 2020:
Short story:
September 19: My initial post asking if there will be participants for this international project who would like to record an Advent/Christmas tune (preferably with dulcimers).
September 21: What a great feedback! Already 15 musicians like to take part.
September 24: Wow! 27! Which means prolongation of the calendar until New Year's Eve.
September 27: Incredible! 32! So, an additional calendar from January 1-6, 2020 (Three Kings Day)?
Just for fun I posted a map from the USA where all the home states of the participants were colored in - impressing! All the other participants come from the UK and Germany.
And here they are in alphabetic order:
Steve Battarbee
Cindy Barbee (Kate Humphreys, Roxanne Palmer) ("Heartstrings Dulcimer Trio")
(Cynthia Beale O'Brien)
George Beamer
Judy Beuter
Molly Caskey
Jennifer Bonneau Chadwick
Scott Conner
John Crocker
Banjo Dai
Rainer Dohmen
Martha Einan & group
Steve Eulberg
Jim Fawcett
Bob Gerard
Mark Gilston
Deborah Hamouris & John Brownson ("The DulciMates")
Gordon Hardy
Holger Hinz
Cheryl James
Karen Keeton Palmer
Ariane Klauer
Erin Mae Lewis
Belinda Emily Link
Frances Light Molinengo
Kenneth Longfield
Mary Ellen Eye Lounsbery
Sami Osler & Doug
Sandi Padilla
Dean Robinson
Elaine Robinson
Laura Saunders
Chris Shoemaker
Janice Stegall-seibert
Terry Strickland Farnsworth
Eliane Teyssier (Vivaldis: Eliane, Fran, Rosemary, Sandi)
Robin Thompson Mark Thompson
Nina Zanetti
MANY MANY THANKS TO ALL PARTICIPANTS!