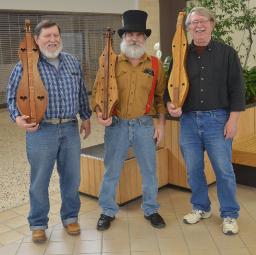 Saturday October 26 2019, 10:00 AM
@ Mountaineer Mall Morgantown WV
Attendees: @Jim Fawcett, @Rob N Lackey
The Wartz Fall Gathering is now set and all are welcome. Any stringed instrument you have bring it along.
We'll be in the center of the mall again and the music carries all through the mall. We'll be right beside  Hometown Hot Dogs. where you can get snacks, something to drink, and lunch when it rolls around.
Come and join the jam and be prepared to have a good time.
Hope to see you there.