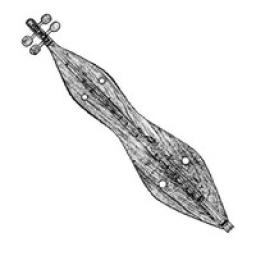 Thursday May 19 2022, 12:00 PM
@ Berea, KY
Attendees: @Richard Streib, @Randy Adams, @Wally Venable, @Glenda Hubbard, @Steven Berger, @John C. Knopf, @Ken Longfield
Registration is now open for the 2022 Traditional Dulcimore Gathering at Berea College in Kentucky, May 19-22, in Anna Smith Hall.
To register please send the following information to our registrar by April 25, 2022, the last day to register. No registrations can be accepted on site nor are walk-ins permitted during the days of the Gathering. All participants must be on the list the Gathering provides to the college.
Name
Address: City, State, Zip Code
Phone number
Email
Housing: Single rooms in Anna Smith Hall are $30 per night. Double rooms are $20 per person per night ($40 per room). Please let us know which you prefer and if a double name of roommate.
If you are not staying in the dorm, let us know where you will be staying.
Your registration will be complete once a non-refundable deposit of $20 is received by the registrar. A link with an address for checks or Paypal account transfer will be sent to you by email once your information is received. If you do not have an email account please note this and the registrar will call you by telephone. Please suggest the best time to call.
The deposit will be used toward housing costs if you are staying in the dorm or given to the college if staying elsewhere.
The following is the college's statement on Covid19
Participant confirms that they are (1) vaccinated for COVID-19, meaning Participant shall have completed all the dosing requirements of a specific vaccine regimen more than two weeks prior to Participant's arrival on campus, OR (2) Participant shall have received a negative COVID-19 test result not more than three (3) days prior to Participant's arrival on the College's campus.
To register email: dulcimoregathering@yahoo.com