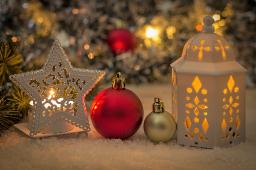 Tuesday January 5 2021, 9:54 AM
@ Online
Attendees: @Robin Thompson, @Dusty Turtle, @Gordon Hardy, @John W. McKinstry, @Cynthia Wigington, @Jan Potts, @Mick McLaughlin
MUSICAL ADVENT CALENDAR 2020
You can see them already in the shops around: speculoos, marzipan potatoes and cinnamon stars...the "forerunners" of the Advent Season.
Last year we had our first musical Advent Calendar in the dulcimer facebook groups and dulcimer forums and if you like to enjoy one again this year and would like to participate...please let me know and I will reserve one of the little doors for you.
Just record a Winter, Advent or Christmas tune, upload it as "not listed" on youtube (or soundcloud) and send me the link through private message until the end of November at the latest.
It's only a few weeks before the first little door can be opened...
😊