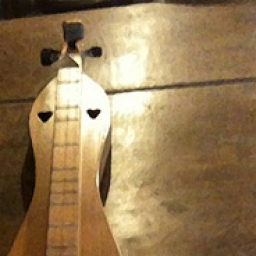 Who stole the miner's hat.
musician/member name: Jamie Snider.
streams: 49
Description:
A Newfoundland tune played slowly[that's all I can manage on the dulcimer]..played on a John C.Knopf oversized Galax style dulcimer.[I asked for it,got it in spades,like a hive of humming bees]...love it,but the AAAA tuning is a new challenge.To play this piece I tuned the lowest A string to G,dinged it at the end of each part[the only place it occurs] then sometimes managed to damp it while playing the other strings,not always and I don't mind...love the ring of it.Starting to feel like Ravi Shankar...sitar virtuoso from the last century...