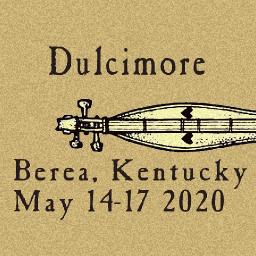 Thursday May 14 2020, 12:00 PM
@ Berea, Kentucky
Attendees: @Steven Berger, @Ken Longfield, @Dan, @Glenda Hubbard, @Slate Creek Dulcimers, @John C. Knopf, @Richard Streib, @Benjamin W Barr Jr, @Wally Venable, @Rain Dog, @David Bennett, @Randy Adams, @Ballad Gal
Thank you all for your interest in this year's Gathering. Please note that it will not be held this year due to the COVID19 pandemic. We plan to hold the event in May, 2021. Look here and on our website for updates.
CANCELLED
May 14-17, 2020.
Welcoming folks interested in learning dulcimer history and traditional playing styles..
* Emphasis on traditional dulcimer history and playing
* Emphasis on  noter & drone, fingerdancing andr bowing
* Emphasis on modes in DAA, Ddd, DAC, DAG or equivalent tunings as necessary
* All skill levels
* Experienced and knowledgeable players will mentor and teach folks in these areas. 
* No attendance fee
* Attendees get a free noter and quill
MEALS AND LODGING
Attendees stay at a residence hall on the Berea College campus in downtown Berea, KY. Bring your own bed linen, pillow and toiletries including a towel. COST: $22 per night.
Some meals are in the campus dining hall and at other restaurants and venues in the area. Cost per meal.
ACTIVITIES
Please check back  as planning is not complete at this time.
GENERAL SCHEDULE
Laid back, relaxed:
Please check out our website:   http://www.dulcimore.com/berea/berea_home.html
Topics and Tours TBA...