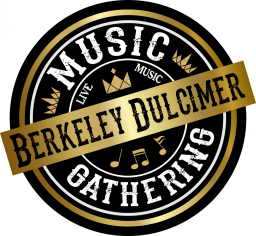 Saturday May 16 2020, 6:00 PM
@ your living room!
Attendees: @Dusty Turtle, @Mary Barnsdale, @Lois Sprengnether Keel, @D J Hamouris, @Sam Edelston, @Steve Eulberg
The Eighth Annual Berkeley Dulcimer Gathering will be held May 15-17, 2020, and for obvious reasons, we are moving online!  Join us from your living room!  We'll be offering free trainings in Zoom prior to the event.
Featured teaching artist: Sam Edelston
Faculty includes: Steve Eulberg ,   Deborah "DJ" Hamouris , Dusty Thorburn , Kay Bolin, and Laura Devine Burnett.
Faculty Concert, May 15 on The Online Concert Thing
Festival Workshops on mountain dulcimer: May 16
Intensive workshops on both mountain and hammered dulcimer: May 17