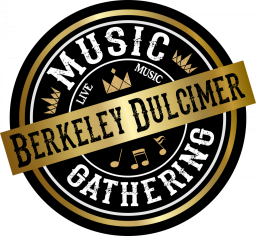 Friday May 14 2021, 12:00 PM
@ Online
Attendees: @Mary Barnsdale, @Lois Sprengnether Keel, @Sam Edelston, @Steve Eulberg, @ocean-daughter, @Heidi Muller, @D J Hamouris, @Kay Bolin, @Aubrey Atwater, @Dusty Turtle
The Ninth Annual Berkeley Dulcimer Gathering will be held May 14-16, 2021, and will be online once again!  Join us from your living room (or your garden, or your office, or . . . )!  
Featured teaching artists: Aubrey Atwater on MD and Ilace Mears on HD
Faculty includes: Steve Eulberg , Heidi Muller , Erin Mae Lewis , Deborah "DJ" Hamouris , Dusty Thorburn , and Kay Bolin!
Faculty Concerts, May 14  & 15  and Festival Workshops: May 15 & 16